About Us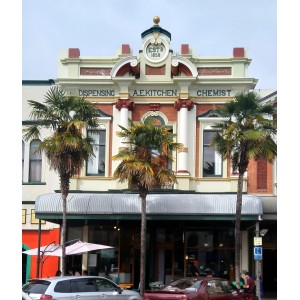 I have always liked fountain pens, and nice pens in general. To me the worst thing about having a really nice pen (other than when you lose it) is having to put up with boring ink colours. I decided to solve this problem.
People have told us that they find it hard to locate refills for their favourite pens, so we are helping out there, as well as supplying quality pens from some of the world's best brands.
We have a store at 17 Victoria Ave, Whanganui and would love for you to come by so we can show you our range.
If you don't see what you are looking for on our website, let me know and I will try to find it for you.
We are GST registered (Altun Trading Ltd GST number 123-793-048), so of course all of our prices include GST and you will be issued a tax invoice on purchase. International purchasers will not be charged GST (15%), this will be reflected in the checkout.
Our Christmas & Holiday hours are:
18 - 22 Dec 8:30 - 5:30
Sat 23 Dec 9:00 - 2:00
Wed 27 - Fri 29 Dec 8:30 - 5:30
Sat 30 Dec 9:00 - 2:00
Wed 3 - Fri 5 Jan 8:30 - 5:30
Sat 6 Jan 9:00 - 2:00