Shipping and Returns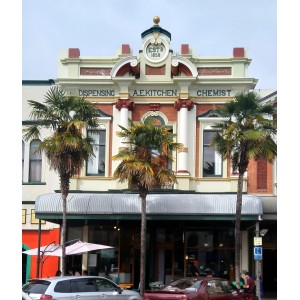 Orders over $50 have free shipping within NZ, orders below this are generally $3-$5 for shipping, to see the exact amount, the shopping cart will allow you to calculate the total without going through the hassle of checking out.
Everything we sell is in stock here in NZ, and we ship everything out as soon as possible, on the same day in a lot of cases, we don't like waiting, and know you probably don't either.
We will ship via Courier, or for some small items (like individual refills) NZ Post, but this may vary depending on how many you order and whether we are sending them to a Rural Delivery address. If you need something shipped in a particular manner, please let us know and we will try to oblige, but this may cost extra.
Courier should be next day within the North Island, but may be longer to the South Island. Couriers cannot deliver to PO Boxes or Private Bags.

Standard shipping times as supplied by NZ Post are:
Within NZ: 3 working days
Please note that NZ Post no longer ship across town the next day. Additionally it is common for packages to take a week to be delivered.
Internationally: 3-10 working days
We stand behind all of our products, if there is a problem with something you bought from us, please let us know and we will work to fix it.
If you bought a pen from us, and don't like it, I am happy to take it back for a refund, as long as you send it back within a reasonable time and in a condition I can resell it. Don't worry about trying to make up a reason why there is something 'wrong' with it, I understand that different people like the way different pens feel. If you let me know what you don't like about it, I can probably suggest something that will work better.
Christmas shipping:
Most items will be sent overnight courier (though some South Island orders are 2-3 days), and the couriers are unlikely to deliver your package on Saturday. This means orders placed on Friday 22nd will not be received before Christmas. The couriers do not guarantee their deliver times, so will likely take longer than normal. Orders placed up until Monday the 18th will almost certainly be delivered in time for Christmas, orders after then might be.